Thermal Imaging Camera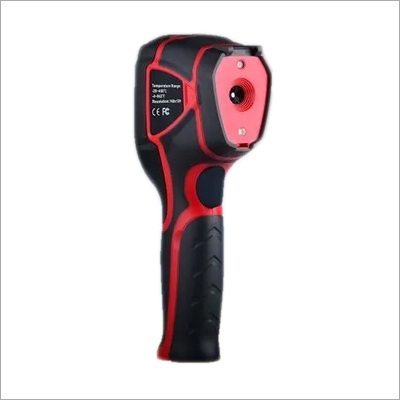 Thermal Imaging Camera
Product Description
Thermal imaging cameras are devices that translate thermal energy (heat) into visible light in order to analyze a particular object or scene. The image produced is known as a thermogram and is analyzed through a process called thermography. Thermal imaging cameras are sophisticated devices that process the captured image and display it on a screen. These images can be used for immediate diagnosis or processed through specialized software for further evaluation, accuracy and report output. Thermal imaging cameras take measuring temperature to the next level; instead of getting a number for the temperature you get a picture showing the temperature differences of a surface.
Theapplication field includes electric power, metallurgy, petro-chemistry, machinery,coal, traffic, fire control and national defense, etc. It can not only carries out real-time detection at high voltage, high current and high speed operation to perform real-time detection for production and instrument but also need not power off the power supply, stop the machine or stop the production to find the potential problems and prevent occurrence of malfunction. The non contact modern detection technology is safe, reliable and quick. It is a type of technical revolution compared with traditional contact detection method.
This product is an infrared camera that integrates surface temperature measurement and real-time thermal image. The traditional inferred thermometer needs to measure every component one by one while it is not necessary for infrared imaging camera, thus saving time. The potential problems may be displayed on color display screen clearly. Moreover, the central point measurement cursor is used to locate quickly and accurately to measure the temperature of the target object.In order to increase the differentiation, the product is provided with a visible light camera. The thermal images and visible images are stored in the device and can be read through USB or stored in a computer to generate a report or for print. With small volume, the product is easy to operate and has strong function. it is the ideal selection for electric power, electronic manufacturing, Industrial inspection and other fields.
The following major functions increase the products accuracy and usability:

The radiation coefficient may be adjusted to increase the measurement accuracy of objects with half reflection surface.
The highest temperature and lowest temperature cursor may guide the users to the areas with highest and lowest temperature of the thermal images.
The selectable color palette.
Specification

| | |
| --- | --- |
| Display screen | 2.8 full angle TFT display creen |
| Infrared image resolution | 320x240 |
| Field angle | 56-42 |
| Temperature measurement rang | -20 to 300 (-4F to 572F) |
| Measurement accuracy | 2 2% |
| Visible image resolution | 300,000 pixel |
| LCD resolution | 320-240 |
| Shortest focusing distance | 0.5M |
| Shortest focusing distance | 70mK |
| Emissivity | Adjustable from 0.01 to 1.00 |
| Frame rate ofthermal images | 9Hz |
| Wavelength coverage | 8-14um |
| Focus mode | Fixed |
| Color palette | Rainbow, iron oxide red, cold color,black & white, white & black |
| Storage capacity | 20000 Image storage Built-in 3G (above 20 thousand image stored) |
Contact Us
301, Pacific Plaza, VIP Road, Kareli Bagh, Vadodara, Gujarat, 390018, India
Phone :09624419419