Statistical Mini Glossmeter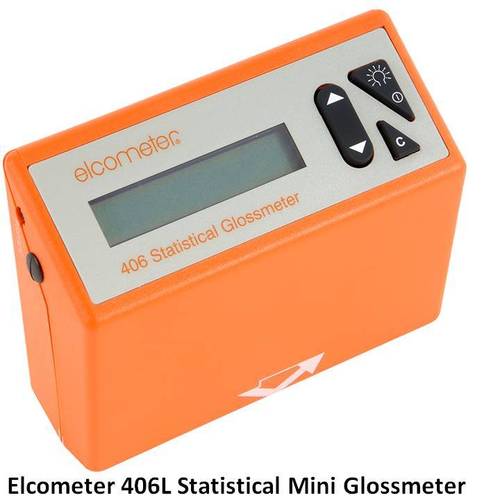 Statistical Mini Glossmeter
Product Description
As a Authorized dealer we are engaged in providing the broad assortment of wide gamut of optical instruments. Elcometer 406L Statistical Mini Glossmeter is a handheld gauge for measuring the gloss of flat surfaces. This gauge is available in to versions; single angle measurement 60 or dual angle 20/60.
At a glance:
Dual angle readings

Simplified calibration and menu

Measure any surface from gloss to matt

Statistical readings can be stored internally
Gloss is measured by directing a constant power light beam at an angle to the test surface and monitoring the reflected light. Gloss measurement is necessary to monitor the uniformity, compatibility, or possibly the deterioration of any protective gloss finish.
The Elcometer 406L Statistical Mini Glossmeter is supplied with
Dual Angle
Measure at 20 and 60 angles.
Auto-ranging
Internal calculation of maximum, minimum, mean standard deviation & coefficient of variation.
Multi Language
Menus in English, French, German, Italian, Spanish, & Dutch.
Statistical Reading
Up to 200 readings per angle can be stored internally. The gauge can be connected to the Elcometer Novo-Soft Software for further analysis and archiving