RAL Colour Chart K5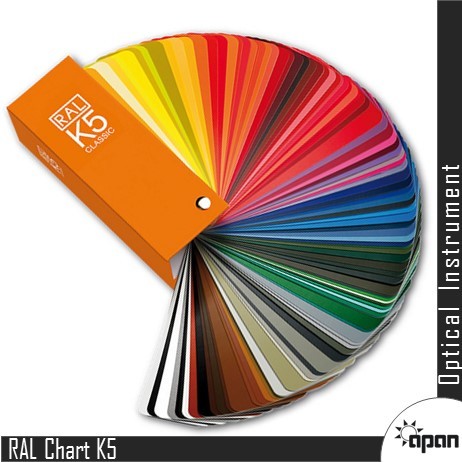 RAL Colour Chart K5
Product Description
RAL Colour Chart K5

As an authorized dealer we are engaged in providing the broad assortment of wide gamut of color appearance equipment.
U-shaped protective cover

Full page colour illustration 5.0 x 15.0 cm

Well-suited for colour combination and colour comparison

Semi matt or gloss
The colour fan deck RAL K5 contains all 213 RAL CLASSIC colours. Due to the full-page colour illustration, it is especially suitable for colour combinations and colour comparisons.
Full page colour patches 1.97 x 5.12 inches
Contact Us
301, Pacific Plaza, VIP Road, Kareli Bagh, Vadodara, Gujarat, 390018, India
Phone :09624419419