Portable Whiteness Meter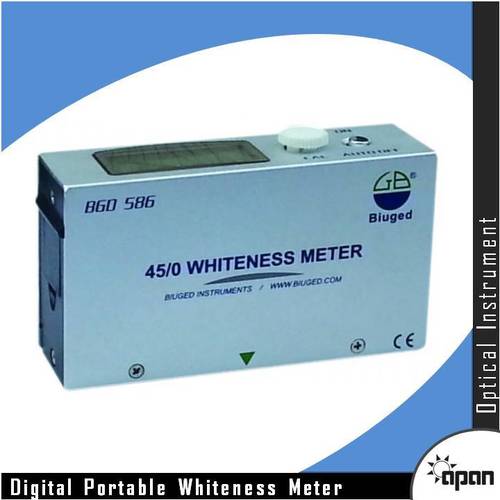 Portable Whiteness Meter
Product Description
As a Authorized dealer we are engaged in providing the broad assortment of wide gamut of optical instruments.Portable Whiteness Meter has been developed by Biuged. It is designed with the demand of CIE, including standard light resource and light environment. And it complies with GB2913, GB5950, GB8940.1, GB12097, GB13025.2 etc. standards. It is used widely in the fields such as textile printing and dyeing, paint and coating, chemical materials, paper and cardboard, plastic, white cement, ceramic, enamelware, porcelain clay, French white, amylum etc.
Features:
Portable device
With the newest repairing light resource system, and can measure the fluorescence whiteness
Simple operation and no need to zero calibration
10000 data point measurements from 1 AA battery.
Designed to operate in harsh working environments.
Pass the standard value through the calibrated white board
.Long lifetime light source.
Main Technical Parameters:
Incidence Angle: 45/0
Range of Measurement: 0-199.9
Whiteness Formula: The Whiteness of Blue Light
Light Source: D65
Repeatability: 0.2
Power Supply: 1.5V AA
Weight: 300g