Light Transmittance Meter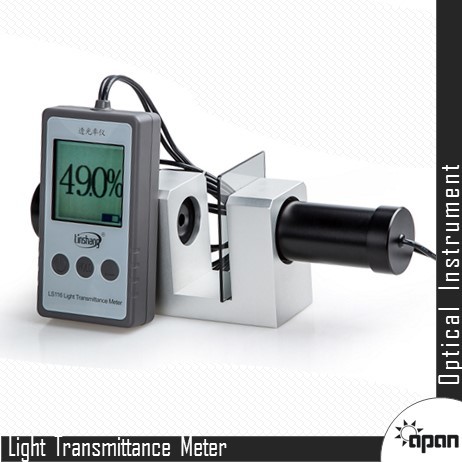 Light Transmittance Meter
Product Description
As a Authorized dealer we are engaged in providing the broad assortment of wide gamut of optical instruments for various applications. LS116 light transmittance meter is used for measure percentage of light transmitted through transparent material (such as glass, plastic substrates etc.). This meter is self-contained light sources and self -calibration. No manual adjustment is needed.

Features:

Instrument Size: 130mmx70mmx28mm(LxWxH)

Sample diameter: > 10mm

Weigh: 500g (exclude batteries)

Resolution: 0.1%

Accuracy: +/-1% (Colorless and transparent material)

Visible light wavelength: 380nm-760nm ( Full Weighted Spectrum)

Battery: 4*AAA alkaline battery

The light transmission meter has High repeatability and resolution

Auto-calibration and simple calibration

High quality certified optical system for transmission value measurement

Simple and ease operation.