Arsenic Testing Kit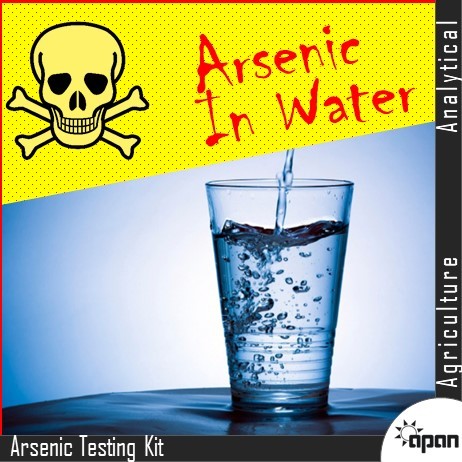 Arsenic Testing Kit
Product Description
The Arsenic Testing Kit designed and developed in many unique ways. It is one of the most economical Arsenic analysis kits available. Yet, it is one of the quickest, lightest and most simple Kits for field-testing of Arsenic.
Advantage:
Small dimensions - Kit fits in your pocket! Small box contains everything required for spot-analysis. Easy to stock.
Light-weight Kit (only 400 gms.) - Easy to carry and transport. Huge saving in freight costs for bulk requirements!
Reaction time only 11 minutes, yet a simple hassle-free test method - Huge saving of time. Save upto 32 hours* per Kit! Testing procedure innovatively designed to avoid loss of precious gas during crutial initial stages of the test.
Safe to handle - Very controlled, stable reaction.
All Reagents in safe powder form - Conventional reagents with unique technology for quick tests.
100 tests in 1 compact kit. Test sensitivity includes 2 critical values of 10 ppb and 50 ppb.
Tackles sulfide interference upto 3 ppm - No false results!
Kit packed with all above features, yet extremely economical - Great value for money!
Specifications:
No. of tests: 100
Range / Sensitivity: 10, 50, 100, 300, 500 ppb
Reaction time: 11 minutes
Test type: Test Strip colour comparison
Weight of Kit: 400 gms
Dimensions (cm): 13 (L) x 12 (B) x 4.5 (H)
Arsenic Testing Kit has been evaluated and validated by Institute of Minerals and Materials Technology (IMMT), Former RRL, Bhubaneshwar (CSIR Lab)
Contact Us
301, Pacific Plaza, VIP Road, Kareli Bagh, Vadodara, Gujarat, 390018, India
Phone :09624419419